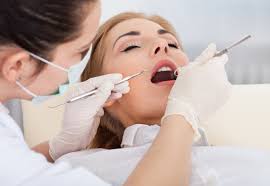 Sedation Dentistry
We understand and appreciate that dentistry can sometimes be a stressful experience for some people. Sedation dentistry can be used to help create a relaxing and stress-free experience for patients. It is particularly helpful for those who might otherwise be afraid to go to the dentist to receive the dental care they need. According to the Academy of General Dentistry, sedation is a very safe procedure, but it is important for you to talk to your dentist about what is involved and expected before the procedure.
We offer two methods of sedation for our patients that can be used either separately or together.
Our first option is laughing gas, or nitrous oxide, a safe and effective sedative agent that is mixed with oxygen and inhaled through a mask which fits over your nose. You will feel the effects within a few minutes and may feel light-headed or a heaviness or tingling in your arms or legs. Ultimately you should feel calm and comfortable and have a sense of overall well-being. Your dentist will talk with you and check to make sure you are comfortable before he begins your treatment. The effects of nitrous will wear off shortly after we remove the mask. If you choose to use Nitrous, you can drive to and from our office on your own.
For those that would like a deeper sedation, an oral medication can be prescribed that will give you a stronger sense of relaxation. We use Valium or Ativan most often and can offer alternatives during our consultation if those are not appropriate for you.  Your prescribed dose should be taken an hour before your appointment and a caregiver, typically a friend or family member, will need to drive you to and from our office. Nitrous oxide can be used with along with your prescription if you desire it.
Whichever method of sedation you choose, we will easily be able to complete all of your needed treatment for the day.
To learn more about sedation, click here.